Our Mandate; The Best Results!
---
Team Anssari, a dynamic father and son team of real estate agents, bring a wealth of experience and strong family values to the table. With a deep understanding of the importance of a real estate transaction, they are committed to providing their clients with exceptional service and achieving the best possible results.
Specializing in the West Island of Montreal and Monteregie West areas, Taymaz and Homayoun have an in-depth knowledge of the local real estate market and a proven track record of success. They are available around the clock to assist their clients with any questions or concerns they may have.
Taymaz and Homayoun are skilled negotiators with a keen eye for detail. They know how to get the best possible price for their clients, whether they are buying or selling a property. They will always fight for their clients' best interests, going above and beyond to ensure their satisfaction.
With a strong focus on family values, Team Anssari understands the importance of building long-term relationships with their clients. They take the time to get to know their clients' needs and preferences, and work closely with them to achieve their real estate goals.
Team Anssari is dedicated to providing personalized service to each of their clients. They are known for their professionalism, integrity, and commitment to excellence in all aspects of their work. They have a reputation for making the real estate process as smooth and stress-free as possible for their clients.
In summary, Homayoun and Taymaz are a highly experienced and dedicated father and son team of real estate agents who bring a strong sense of family values to the table. With a proven track record, strong negotiation skills, and a commitment to achieving the best possible results for their clients, they are a valuable asset to anyone looking to buy or sell a property in the West Island of Montreal or Monteregie West areas.


CONTACT US
Taymaz Ansari

Residential Real Estate Broker

Taymaz, a seasoned sales professional with over 16 years of experience in sales, is known for his exceptional customer service and professional, human approach. With a bachelor's degree in specialized psychology, he brings a unique perspective to the real estate industry, emphasizing the importance of building long-term relationships with his clients.

Fluent in both French and English, Taymaz specializes in the West Island area of Montreal and the Monteregie West area. He has an in-depth knowledge of the local real estate market and a track record of success in helping his clients achieve their real estate goals.

Tayamz is dedicated full-time to providing personalized service to each of his clients, taking the time to understand their needs and preferences. He is committed to going above and beyond to ensure their satisfaction, whether they are buying, selling, or renting a property.

Throughout his career, Taymaz has built a reputation for his integrity, professionalism, and attention to detail. He understands that buying or selling a home is one of the most significant transactions in a person's life, and he approaches each deal with the utmost care and consideration.

In summary, Taymaz is a skilled real estate agent with a wealth of experience and expertise in the West Island and Monteregie West areas of Montreal. His focus on customer satisfaction and long-term relationships, combined with his background in specialized psychology, makes him a unique and valuable asset to any real estate transaction.

Homayoun Anssari

Real Estate Broker

Re/Max Invest. Inc

Homayoun Anssari is a highly accomplished and experienced residential and commercial real estate broker, licensed since 2005. With exceptional negotiation skills and a dedication to achieving the best results for his clients, Homayoun is an expert in the West Island of Montreal market.

As a RE/MAX hall of fame member, Homayoun has a deep understanding of the real estate industry and knows exactly what it takes to sell a property. His direct and result-oriented approach, coupled with his strong family values and loyalty, have earned him a reputation as a trusted and reliable agent.

Homayoun puts his clients' interests above his own and always goes the extra mile to ensure their satisfaction. He is well-known for his ability to negotiate the best deals for his clients, and his unwavering commitment to providing exceptional service.

In addition to serving the general Montreal community, Homayoun is proud to serve the Iranian community, leveraging his language skills and cultural understanding to meet their unique real estate needs.

With Homayoun as your agent, you can rest assured that you will receive the highest level of professionalism, expertise, and personalized service. Whether you are buying or selling a property, John will work tirelessly to ensure a successful outcome.
Taymaz Ansari

Homayoun Anssari
Our properties
---

Loading
Testimonials
---
After 25 years we decided to sell our house on our own. We are very very glad we met Team Ansari and decided to let them take on the task. They made the experience a lot smoother than had we attempted it on our own. Team Ansari's commitment and professionalism was what helped us take the right decisions and at the right time. We really appreciated their perseverance and commitment.
Taymaz is very professional, proactive and attentive. He is a genuine person who understood our requirements to find the house we were looking for. He is honest and gives genuine advice. He is also friendly and makes you feel easy to talk to. No doubt he is upto date with current market trends! It was a pleasure working with him .
Efficient, listens to clients wants and/or concerns, answers quickly and gives good tips/feedback. Very professional! 10/10 would recommend :)
Team Ansari helped me with the both sale of my old property, and the purchase of my new house. They are professional, knowledgeable, and have been extremely helpful throughout both transactions. Highly recommended. Thanks alot.
I would like to sincerely thank the Ansari team for their fabulous professional advice, follow-up, support and support throughout my steps in the real estate field. I sincerely want to thank Mr. Homayoun Ansari who took the necessary time to accompany us in our efforts and Mr. Taymaz Ansari, who provided us with good professional advice that helped greatly in the process of buying real estate. I highly recommend this team to all Canadians and the Iranian community.
Taymaz is a professional and hands on Real estate agent, he helped my wife and I to find the dream property, he always put himself in the buyer shoes, he is honest, authentic, prompt, consistent and determined. Taymaz understand the market very well and had given us a lot of valuable advise, he is also charismatic which helps him building a strong connection with the seller and their agent, that was extremely important to us during the journey.
Taymaz is incredibly patient and accommodating. Team Ansari made a challenging process during a vigorous market enjoyable and encouraging. They made us feel confident and respected our ideas and requests. Highly recommended !!!
We did business with Taz and we have absolutely nothing negative to say. He is always listening, he gives us the best possible advice, he is very flexible, very professional. Being very indecisive clients, he was always patient without any judgment and he always led us well in the process. We really thank you for everything, from start to finish.
Team Anssari got me the best possible price for my home.Let them.do the same for you!
4 reasons why, you should do business with Team Anssari. 1) They're super efficient. 2) They give good advices. (As a first home buyer, it did help alot!) 3) They're flexible and reply within minutes. If they don't have the answer now, they will find the answer to your questions. 4) Super active on the market. Will do business with Team Anssari for any further purchase!!
Properties recently sold

Loading
The key to solving latent (hidden) defects.
The Integri-T plan is a guarantee offered to buyers and sellers who want peace of mind in the event of latent defects. This unique coverage exclusive to RE/MAX provides financial protection to buyers and sellers in case of a claim.
Learn more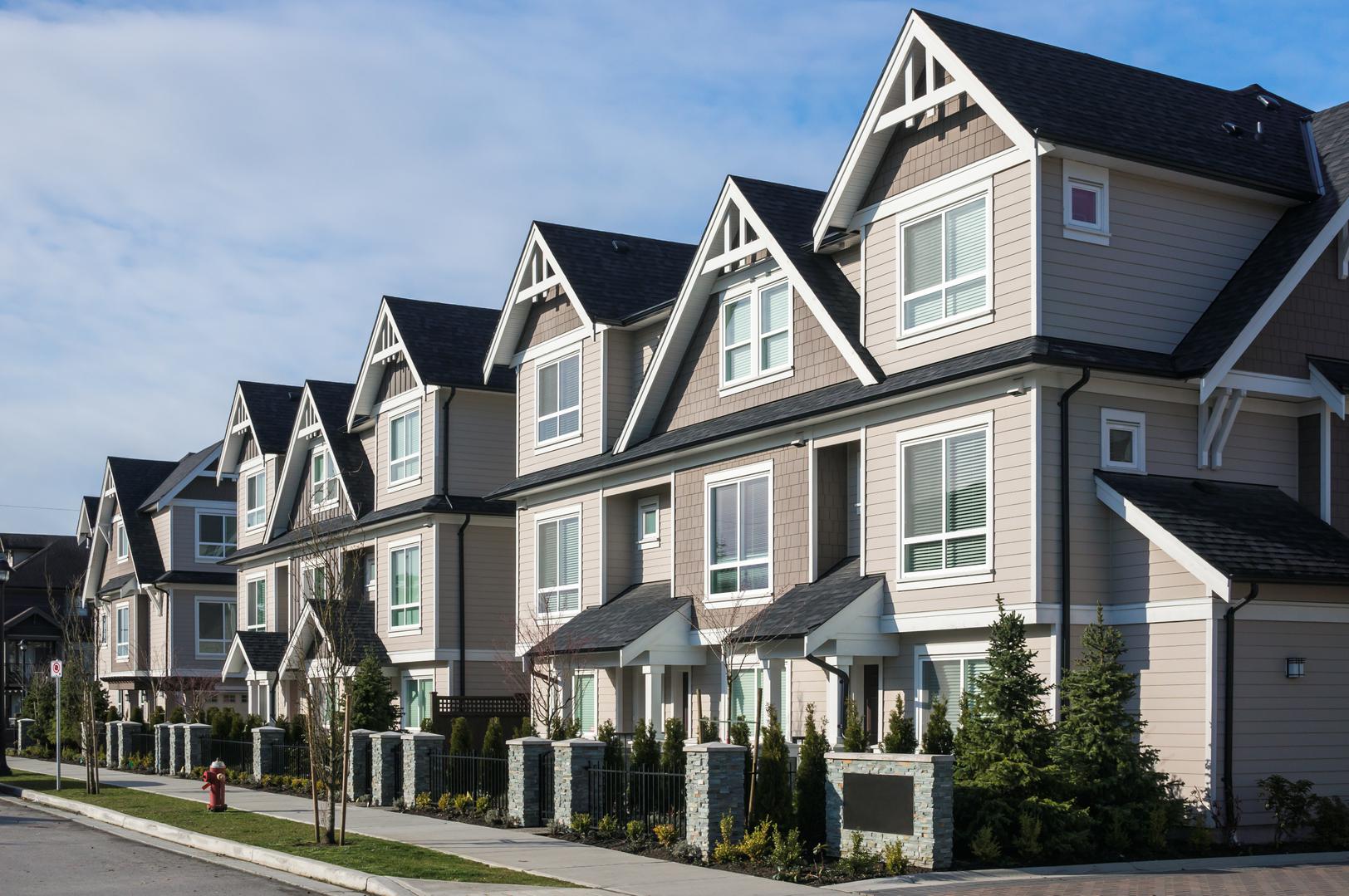 Follow us on Facebook
Like our page and be the first to be informed about our latest news and exclusivities.
Visit our Facebook page